Configuring your BlackBerry 10 device for push mail, calendar and contact sync
Summary
You may wirelessly and automatically sync mail, contacts and calendars to your BlackBerry 10 device. This is also known as over-the-air sync, or OTA sync, and ActiveSync is supported natively on BlackBerry 10. BlackBerry Enterprise Server (BES) is not offered to BlackBerry 10 users going forward.
Backup
Before creating your account, create a backup of your calendars and contacts as well as your BlackBerry settings.
Instructions
On your BlackBerry 10 device, select Settings: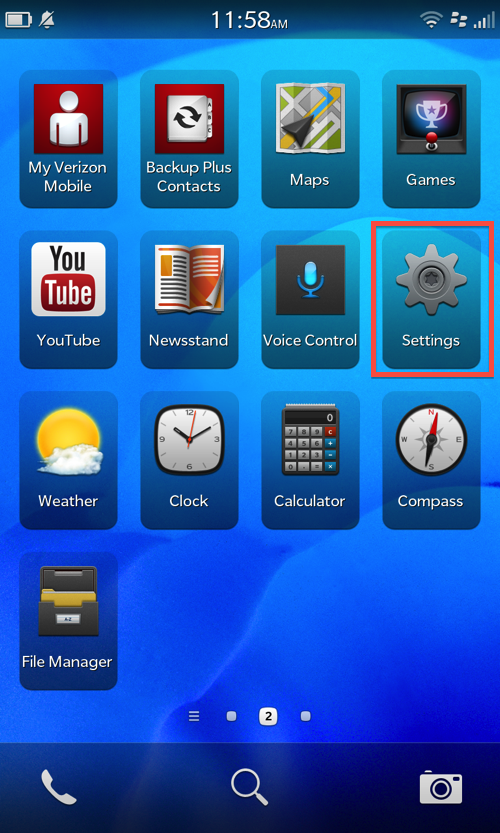 Tap on Accounts: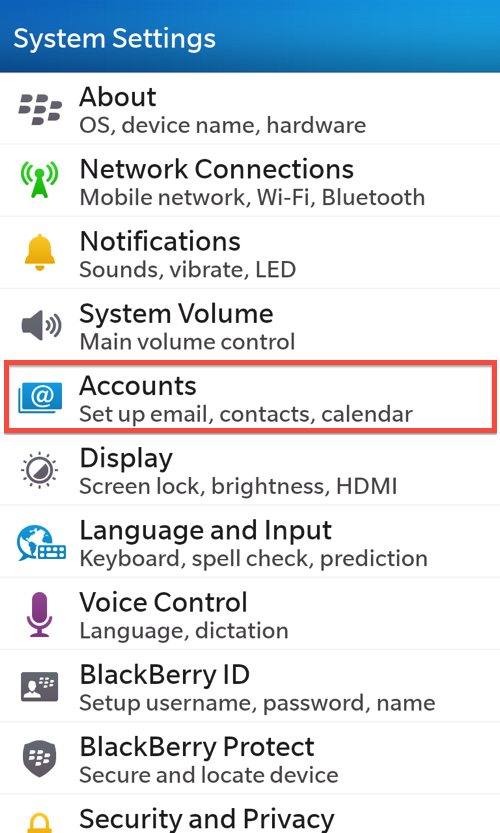 Select Advanced: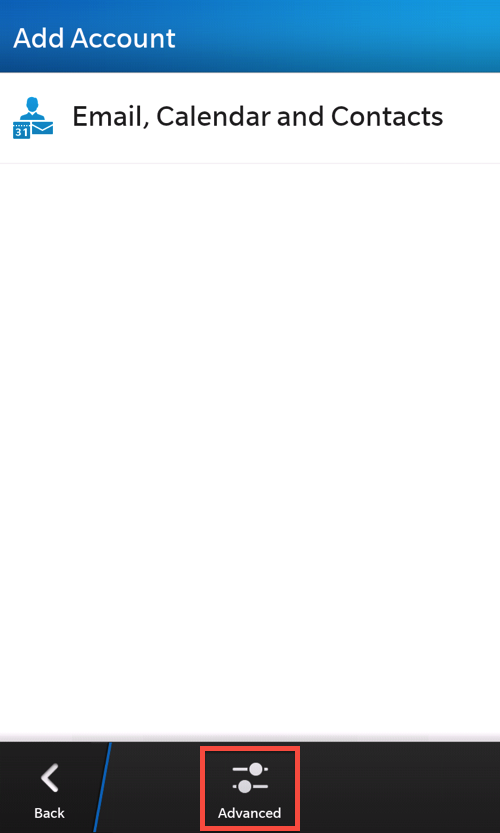 Choose Microsoft Exchange ActiveSync: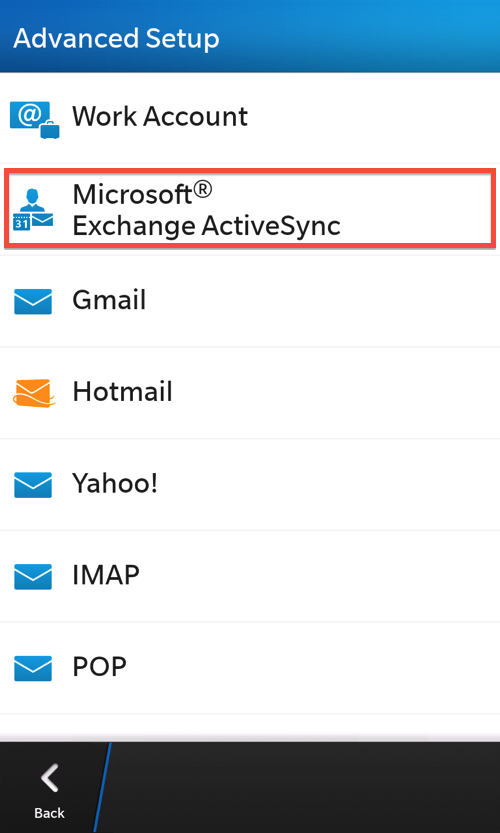 Enter the following information:
Domain: leave blank
Username: your full zMailCloud email address
Email Address: your full zMailCloud email address
Password: your password
Server Address: yourcustomaddress.zmailcloud.com
Port: 443
Use SSL: On
Use VPN: Off
Push: On
Select your preferred services and tap Done when you're finished: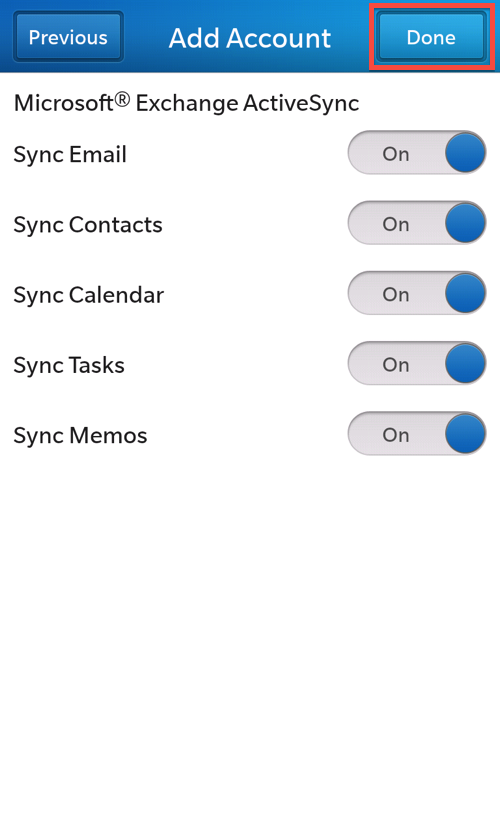 The phone will now pull all your data from the server and will wirelessly sync data from this point.
If you have multiple accounts, you can set a default account in the Accounts pane shown in step 3.
Our support team is available to assist you should any issues arise via chat, email or telephone at +1 (888) 962-4525 x4.
Tags: activesync, bb10, blackberry 10