How to adjust account Quotas
Before making any quota adjustments, please review our quota billing policies, especially if you are a customer with a Monthly Term. Quota changes may impact your pricing.
After the zMailCloud upgrades of April 6, 2013, there were some changes to the way quotas are adjusted via the Admin Console. Please follow the steps below in order to adjust your account quotas:
1. Authorized Users may find the Admin Console using the drop down menu available beneath your name in the upper right-hand corner of the Web Client (usually https://yourcustomaddress.zmailcloud.com/)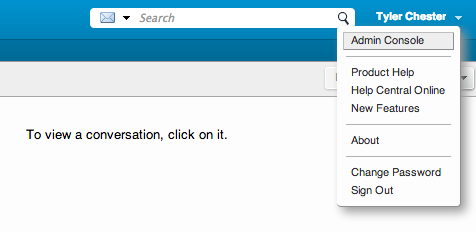 2. Search for the account you wish to edit. Once you have located the account, click the account under Best Matches or Full Results:

3. Click the Advanced tab, and adjust the user's quota as needed. If the quota is set to 0 the account will be set to unlimited quota.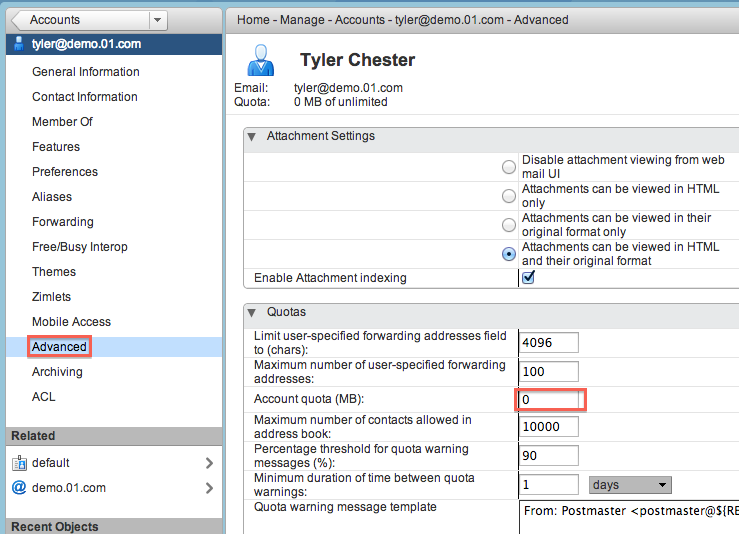 4. Click the Save button in the upper right corner of the edit account screen when finished.
Note: Some Authorized Users may not have the proper permissions enabled to allow them to edit quotas. If you do not see the Advanced tab in the Admin Console, please contact the Help Desk via the Customer Center, AIM chat at help@zmailcloud.com, or by phone.